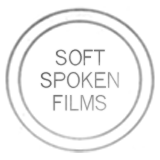 contact
Kristen Nutile
Editor + Filmmaker
Kristen Nutile is a documentary filmmaker and editor based in New York City. Her work has shown around the world including the Sundance Film Festival and the Tribeca Film Festival. Kristen is a 2019 MacDowell Fellow, and a 2017 Sundance Editing and Story Lab Fellow, and she was a recipient of the Albert Maysles Award for Excellence in Documentary Filmmaking in 2006.
Most recently, Kristen co-edited the film THE PLACE THAT MAKES US, directed by Karla Murthy, about the rebuilding of Youngstown, Ohio. She also edited the award winning film WEED THE PEOPLE, by Abby Epstein and Ricki Lake. The film follows five families who obtain cannabis oil in order to save their children from cancer. WEED THE PEOPLE premiered at SXSW and is screened in theaters throughout the US to critical acclaim. It's currently on Netflix. Kristen also edited the award winning film, WARRIOR WOMEN, which premiered at HotDocs in 2018 and was nominated for a Peabody in 2020. WARRIOR WOMEN, by Christina King and Elizabeth Castle, is centered on the life and work of Lakota community organizer Madonna Thunder Hawk and her daughter Marcella Gilbert, and reveals the largely untold story of women's activism in the Red Power movement. She also edited the Netflix Original film, HEROIN(E), by Elaine Sheldon, which documents three women fighting the heroin epidemic in Hunington, WV. HEROIN(E) premiered at the Telluride Film Festival in 2017. It was nominated for an Academy Award, a Peabody Award and it went on to win an Emmy Award.
In addition, Kristen edited the award-winning films THE BULLISH FARMER, a verité film about a Wall-Street Banker turned Farmer, DEEP RUN, a verité portrait of transgender life in rural North Carolina and UNFINISHED SPACES, about the Cuban Schools of Art. Other editing credits include the award-winning, EVERY DAY IS A HOLIDAY,STARBOARD LIGHT, INVITATION TO DANCE and FROM PRISON TO HOME. She holds editing credits on WRIT WRITER, THE HOUSE OF SUH and LOVE, GILDA. Kristen has edited a series of films that were published in the New York Times for RETRO REPORT and she has worked on a number of projects for Human Rights Watch.
Kristen has also directed eleven films. Her own work intersects between experimental and documentary filmmaking. Kristen has received support from NYSCA and the Lower Manhattan Cultural Council, and she received two grants from the Jerome Foundation. Her current film, STAN, a collaboration with JP Olsen, is currently screening in festivals. In 2006, Kristen collaborated with legendary filmmaker, Albert Maysles and Tanja Meding on SALLY GROSS - THE PLEASURE OF STILLNESS, a documentary about critically acclaimed dancer and choreographer, Sally Gross. The film premiered at the Locarno International Film Festival and had it's US premier at the Full Frame Festival in 2008, and was broadcast on PBS. It screened at the National Gallery of Art in Washington DC. She holds Master's degrees in both Documentary Film and Video from Stanford University and Biology from San Francisco State University. Kristen teaches filmmaking and editing at New York Film Academy. She founded Soft Spoken Films in 2001 and is currently learning the ukulele.